Nordic Kings - Freeze Dried Organic Beef Liver, 100% Grass Fed Quality (180 capsules)

Carefully selected for women

Ethical approach to our planet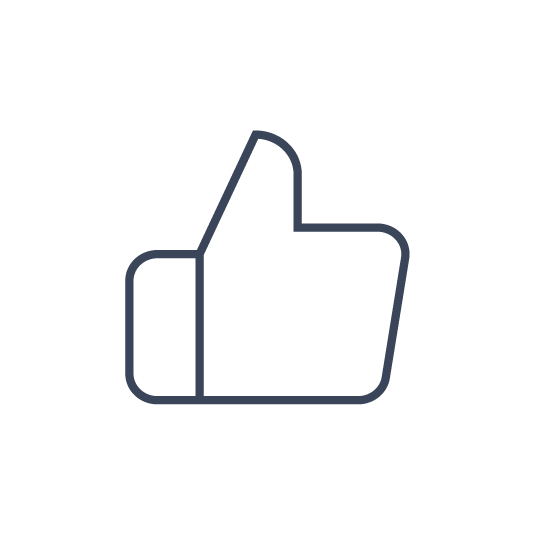 Bullshit-free zone
Related products
Product detailed description
In addition, the contained vitamins, minerals, and enzymes are also highly bioavailable, so your body can absorb all the goodness. This beef liver comes from Swedish free-range cattle. These cows grazed on fresh grass and herbs as much as possible, while in winter they were fed silage, and the quality of their life was regularly checked by inspectors from the KRAV certification organisation. The liver is also freeze-dried, so that all the contained nutrients reach you intact.
In this way, you will make your body happy with highly bioavailable heme iron to support the production of red blood cells and reduce tiredness. The contained retinol (vitamin A) will promote proper eyesight function and boost your immune system. Moreover, the liver contains a whole range of vitamins B, including vitamin B12, riboflavin, folic acid, along with a number of other minerals from copper to manganese. If you no longer want to laboriously prepare liver in the kitchen and want to be sure of the purest source possible, free from pesticides, hormones, and additives, all you have to do is to swallow a couple of these capsules a day.
How did Nordic Kings supplements win us over?
They contain zero additives.

Only cellulose capsules protect the 100% liver powder from organic cattle. Nothing more, nothing less. No fillers, anti-caking nonsense, binders, or preservatives.
They are produced using a gentle production method.

The organs are lyophilised - freeze-dried. Contrary to what happens in hot air drying, they preserve important vitamins and minerals that are destroyed in high temperatures.
They only trust controlled farms.

All farms are regularly checked by inspectors who oversee the health of the cattle and ethical treatment of the animals, in compliance with the strict standards of the KRAV organisation for good animal welfare.
All animals are free-range.

The cattle graze on pastures, on some farms all year round, on others the best part of the year. When the animals cannot graze on fresh grass and herbs, they are fed fermented pasture grass in the form of silage.
They know where to find the most concentrated source.

Since the animals eat the food they have naturally evolved to eat all year round, and they receive great care, their organs accumulate a higher amount of nutrients. Therefore, you can be sure that you are treating your body to the highest possible quality. All free of pesticides, growth hormones, and in pure organic quality.

 
What substances does organic beef liver provide?
This freeze-dried beef liver contains an awesome combination of minerals, vitamins, and other beneficial substances. It will nourish your body with vitamin A (retinol), group B vitamins, especially vitamin B12, B2 - riboflavin, B9 - folic acid, and B5 - pantothenic acid. It also provides choline, coenzyme Q10, minerals such as iron (heme), copper, and manganese. And on top of that, there is a load of fat-soluble vitamins A, D, K, and E with their unique cofactors thanks to which your body will be able to use all the nutrients. We will have a closer look at a few important nutrients now.
Why to feast on vitamin A (retinol) from organic beef liver?
Organic beef liver is one of the richest natural sources of vitamin A (retinol) that our body can use directly. Its absorption ranges from 75 to 100%, which is very high. Plant-derived carotenoids must first be converted to vitamin A, and that is why its absorption is significantly lower, at about 3%.
How does it benefit the body?
It contributes to normal immunity functioning.

It participates in the process of cell specialisation and supports normal eyesight function.

It is also known as retinol, a pigment produced in the eye retina. It improves your night vision and your ability to perceive colours.
Heme iron with many times higher absorbability
Heme (bivalent) iron is a form of iron only found in animal products. The body can absorb it a lot better than non-heme iron from plant sources. This means an absorbability of about 37% of heme iron, in contrast with only 5% absorbability of non-heme iron.
How will it support you?
Iron promotes natural production of red blood cells and haemoglobin.

Reduces tiredness and fatigue. 

 
Suggested use:
Start with 1 capsule a day. Take with food or drink. Increase the dose by 1 capsule every 3 days. Children should start with ½ capsule. You can open it and add half the contents in their soup or another dish (due to the distinct taste of liver). 

The recommended daily dose is 6 capsules per day for adults. For children and sensitive individuals, the maximum dose is 1 capsule per day.

The recommended daily dose for adults equals approximately 27 g raw liver.
Amount per 6 capsules

% Daily Reference Intake

Vitamin A 

1,336 μg

167%*

Vitamin B12

16 μg

640%

Choline

90 mg

23%*

Folic Acid

78 μg

39%

Vitamin B2

0.7 μg

50%

Vitamin B3

3.6 mg

23%

Pantothenic Acid

1.9 mg

15%

Vitamin B6

0.3 mg

22%

Heme Iron

2.2 mg

16%

Energy, fat, protein, carbohydrates

N/A

*DRI has not been established. The European Food Safety Authority defined an Adequate Intake. 
Unfortunately, we can't reveal more about the health benefits of this product due to current EU legislation regarding dietary supplements, which prevents us from expanding on the above information. For more information, try googling non-eCommerce websites.
Ingredients: 100% liver from organic free-range beef cattle raised in Sweden, vegetable cellulose capsule shell.
Storage: Store out of reach of children, in a cool and dry place, away from direct sunlight.
Warning:
This is a dietary supplement and is not meant to replace a balanced and varied diet. 

Consult with your doctor before using any kind of dietary supplement if you are currently taking medication or under doctor supervision. 

Do not take this supplement during pregnancy.
Certifications: KRAV, organic
Country of origin: Sweden
Additional parameters
Category

:

[ Systers e-shop ]
Weight

:

0.12 kg
Form

:

Capsule
Problematics

:

Immunity, Mental health, Menstruation and PMS, Fatigue
For whom

:

Sportswoman
Vlastnosti

:

Skvěle vstřebatelné hemové železo a retinol (vitamín A).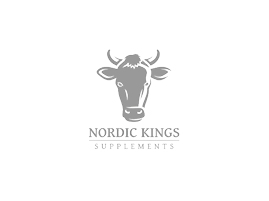 A team of healthy lifestyle enthusiasts, biohackers, and paleo buffs decided to tear down barriers standing between people and the highest-quality sources of nutrients. Among those are organs, as they contain an incredible amount of vitamins, minerals, and enzymes. Nordic Kings desired to bring these superfoods closer to people, which is why they set out to produce food supplements from Swedish cattle, exclusively free-range, with organic and KRAV certifications, and also from wild fish from sustainable fisheries. It is precisely the ethical treatment of animals and pure ingredients, free of hormones, heavy metals, and other harmful substances, that makes up the essence of this unique brand. Along with it comes, of course, a gentle production process and high bioavailability of the contained nutrients. Thanks to the precision of these Swedish pioneers, you now have supplements with an unrivalled concentration of important nutrients within your reach. May they serve you well!