Wikarska Symbiotics - "Snow" deodorant - rosewood and lavender (78g)

Carefully selected for women

Ethical approach to our planet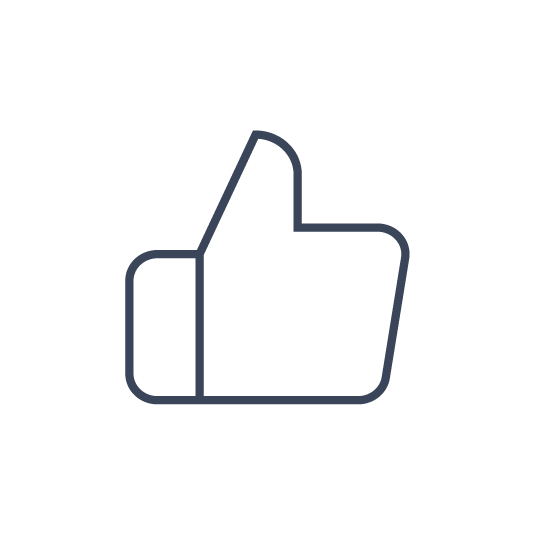 Bullshit-free zone
Related products
Product detailed description
The silky soft deodorant enriched with coconut and castor oils nourishes the skin and thanks to the oils adheres well to the skin forming a protective film which combats unpleasant smell throughout the whole day. With this protection you do not need to limit yourself in any way or lower your expectations. Its soft touch will remind you every morning how important it is to slow down and act in harmony with your body.
What does it smell like?
Both men and women appreciate the scent of rosewood and lavender. Lavender is not overly dominant in the deodorant and is beautifully accompanied by rosewood. We would compare it to the fragrance of cleanliness and soap with fruity and lavender notes.
How does this deodorant work?
The deodorant protects you from unpleasant smell with its combination of zinc oxide and an innovative gentle form of sodium bicarbonate. It does not block the natural processes of the body, lets the skin breathe and prevents the reproduction of microorganisms that cause unpleasant smell. Thanks to its content of coconut and castor oil, it also nourishes the skin and the combination of ingredients is suitable even for the most sensitive skin. You can even use it after shaving without any worries.
Innovative formula
Nowadays, the market offers a number of different natural deodorants which contain baking soda mixed with vegetable oils and butter. Many of them cause redness and itching, however, and they only work for a short time. The reason is simple. Soda crystals have a similar effect as tiny shards of glass. When you spread them onto your underarms, they scratch the skin and these small injuries cause the soda to dissolve. As its pH is high, it further irritates the skin, starts stinging and causes redness.
In the Snow deodorant, however, soda is found in its natural - water - environment, and its deodorising properties are activated before application, which is not the case with soda deodorants based on oils. Partially dissociated sodium bicarbonate is basically a salt solution which, combined with oils, forms a fluffy, easy to spread emulsion. Molecules of zinc oxide are evenly spread throughout, and these also neutralise smelly substances.
Antiperspirant vs. deodorant, which one to choose?
Your body naturally eliminates many substances for "cleansing" purposes, among others. Sweating, in particular, is a way of eliminating waste material from the body. If you prevent this from happening, for example by using antiperspirants, you force it to accumulate waste. And you don't want to do that. This is why you should replace antiperspirant with quality natural deodorant.
What about the dangerous ingredients people talk about?
Generally speaking, all (synthetic) chemicals are an unpleasant external challenge for your body. According to available medical studies, aluminium salts and parabens contained in common deodorants and antiperspirants are some of the most dangerous, as they remain in the body and are believed to be linked to some serious diseases. If you choose the natural path, however, you do not have to worry about these ingredients.
How can you use this deodorant?
Apply once a day to clean armpits, possibly reapply before physical activity.

The consistency and application with your finger is very easy, whether you shave or prefer to be

au naturel

.

A pea-sized amount is usually enough for an all-day protection for women, men need a little more. If you feel smelly in the evening, try adding a bit more the following day. The 78ml jar covers 200 uses or 6 months.

If you are getting ready for a stressful event, apply a larger amount of the deodorant. When we are stressed, we produce sweat from our apocrine glands and, as it is richer in nutrients, the sweat has a stronger smell.
Ingredients: Aqua, sodium bicarbonate deodorising ingredient), zinc oxide (antimicrobial and deodorising ingredient), stearic acid (plant oil thickener), glycerin (plant based), cocos nucifera oil (for skin nourishment), ricinus communis seed oil (for skin nourishment), glyceryl stearate (plant emulsifier), lavandula angustifolia herb oil, aniba rosaeodora wood oil.
Country of origin: Czech Republic
Additional parameters
Category

:

Deodorants
Weight

:

0.078 kg
Problematics

:

Skin and body care
For whom

:

For each, For men

?

Form

:

Cream deodorants
Vlastnosti

:

Bez pochybných solí hliníku, silikonů, parabenů a dráždivého alkoholu.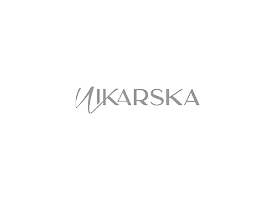 These natural cosmetics are based on science, approach the body with respect, listen to its needs and pamper it with high quality ingredients. Monika Wikarska, the founder of the company, started experimenting with making her own cosmetic products at high school. Since she desired to understand every substance as a molecular level, however, her next steps led her to Brno University of Technology where she studied biotechnology and food chemistry. Her studies allowed her to think about cosmetics in a more complex way – from the choice of ingredients to their processing, to their effects on the skin. In order to bring functional and pampering cosmetics within your reach, she decided to share her knowledge. With the products of Wikarska Symbiotics, you let only pampering, biodegradable ingredients touch your body. You are bound to come back to them for the unique feeling as well as the visible results of truly effective formulas.