Wild Nutrition - Women's Fertility (60 capsules)

Carefully selected for women

Ethical approach to our planet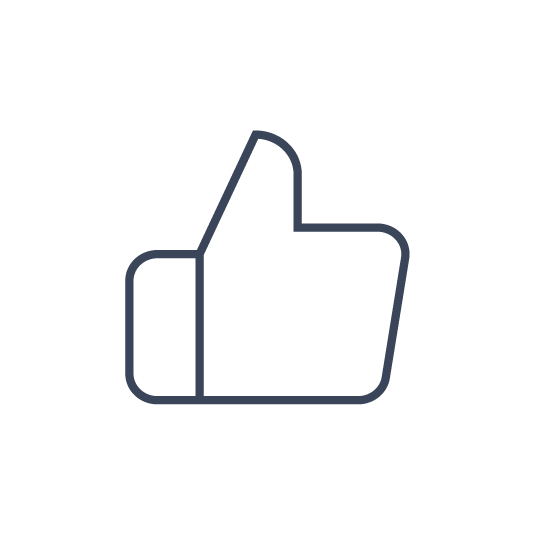 Bullshit-free zone
Related products
Product detailed description
Other areas also affect conception, however, such as strong immunity, for example. Vitamins B6, B12, and C, iron, zinc, selenium, and folic acid all help your immune system. Sufficient intake of folic acid, in particular, is essential during pregnancy, as it supports healthy embryonic development. There are many other active ingredients in this complex, over 30 in total! You can also take it during the first trimester and you will certainly appreciate the fact that it contains no fillers, binders or synthetic additives.
How did this particular supplement win us over?
It is from a woman, for women.

Henrietta, the founder of Wild Nutrition is a mother of three boys. She has gone through the fertility journey several times and wanted to create a supplement that would support you in a natural way in all the right places.

Its creation was preceded by 15 years of research.

This complex is the result of 15 years of diligent study, research, and testing. It contains perfectly combined nutrients, minerals, and vitamins which will support you on your journey to maternity. The daily dose contains 400 mg of folic acid which is the recommended intake during pregnancy. In addition, it comes in the biologically active form of folate which can be used much more effectively by the body. The capsules also contain acetylcysteine and other amino acids, such as L-Methionine, along with vitamin B12 and B6, which assist in an important biochemical process called methylation in the body.
It is made with purely natural ingredients.

The difference between natural and synthetic compounds is the activity our body has to perform in order to transform the synthetic form into an activated one. Natural compounds are more easily absorbed by the body, therefore more effective.
Pure ingredients without synthetic nonsense. The manufacturer maintains high standards and extracts all nutrients from real food. The purely plant-based capsules do not contain any unnecessary fillers, binders, synthetic preservatives or colourants. You will find no common allergens in them, no GMOs, lactose, nor gluten.

Which areas of your health should you pay attention to?
 Immunity

If you are trying for a baby, you should make it a priority to support the overall vitality of your body and its natural defenses. Vitamins B6, B12, and C, folic acid, iron, and zinc contained in this complex all support your natural immune system.

 

 Hormones and the thyroid

Hormonal activity is affected by vitamin B6, iodine in turn contributes to normal hormone production in the thyroid and, together with selenium, supports its function.

 

 Mental wellbeing

In this complex, magnesium, vitamin C and folic acid lend a hand in maintaining proper mental activity.

 

 Energy

It is important that your body has enough energy in this period. Creating new life is no small thing! That is why these capsules contain iron, folic acid, and vitamins B6, B12 and C which help reduce exhaustion and tiredness.

 
Unfortunately, we can't reveal more about the health benefits of this product due to current EU legislation regarding dietary supplements, which prevents us from expanding on the above information. For more information, try googling non-eCommerce websites.
Ingredients: Vitamin C & Bioflavonoids incorporated in citrus pulp, Vitamin enhanced Yeast; Thiamin, Riboflavin, Vitamin B6, Vitamin B12, Vitamin D3, GTF Chromium, Selenium, Vitamin E, Vitamin K, Biotin, Choline, Inositol, Niacin, Molybdenum, Iodine, Boron, Iron, Manganese, L-Methionine and Folic Acid (as naturally occuring Folate), Mineral enhanced Lactobacillus bulgaricus providing; Pantothenic Acid, Calcium, Magnesium, Zinc and Copper,  Beta-Carotene incorporated in Carrot concentrate, N-Acetyl Cysteine, Organic Beetroot powder*, Cordyceps Sinensis powder, Heat treated brown rice powder, Vegetable Cellulose (capsule shell). *organic
Suggested use:
Recommended daily dose is 2 capsules.

Take them together with water, in the morning or in the evening, with or without food.

Start taking as soon as you feel ready and seriously consider having a baby. The existing research suggests that optimal conditions for conception take at least 3 but up to 6 months to create.

These capsules can be taken during the 1st trimester. They will not harm you in the next stages of pregnancy, but they do not contain the micronutrients especially needed in this phase.

This supplement will support your efforts even during assisted reproduction.

Can be taken while breastfeeding if you are trying to conceive again. Watch out for other nutrients and substances necessary during breastfeeding that this supplement does not contain.
Active ingredient content per daily dose:
| | | |
| --- | --- | --- |
| Ingredient | Per 2 capsules | % Recommended Daily Intake |
| Vitamin D3 | 2.5 μg | 50 |
| Vitamin E | 5 mg α-TE | 42 |
| Vitamin C | 30 mg | 38 |
| Vitamin K | 20μg | 27 |
| Vitamin B1 | 1.5 mg | 136 |
| Vitamin B2 | 1.5 mg | 107 |
| Niacin | 2 mg NE | 13 |
| Vitamin B6 | 2 mg | 143 |
| Folic acid | 400 μg | 200 |
| Vitamin B12 | 200 μg | 8000 |
| Biotin | 50 μg | 100 |
| Pantothenic acid | 5 mg | 83 |
| Calcium | 10 mg | 1 |
| Iron | 3 mg | 21 |
| Magnesium | 15 mg | 4 |
| Zinc | 5 mg | 50 |
| Copper | 250 μg | 25 |
| Manganese | 1 mg | 50 |
| Selenium | 50 μg | 91 |
| Chromium | 30 μg | 75 |
| Molybdenum | 10 μg | 20 |
| Iodine | 150 μg | 100 |
| Boron | 0.5 mg | |
| Choline | 5 mg | |
| Inositol | 5 mg | |
| Beta- Carotene | 1 mg | |
| N-Acetyl Cysteine | 50 mg | |
| L-Methionine | 30 mg | |
| Organic beetroot powder | 50 mg | |
| Cordyceps sinensis powder | 100 mg | |
| Bioflavonoids | 3 mg | |
| Energy, fat, protein, carbohydrate | N/A | |
Storage: Store out of reach of children in a cool, dry place away from direct sunlight. 
Warning:
This is a dietary supplement and is not meant to replace a balanced and varied diet. 

Consult with your doctor before using any kind of dietary supplement if you are currently taking medication or under medical supervision. 
Certifications: Certified B Corp
Country of origin: Great Britain
Additional parameters
Category

:

[ Systers e-shop ]
Weight

:

0.1 kg
Form

:

Capsule
Problematics

:

Immunity, Mental health, Pregnancy, Female cycle, Fatigue
For whom

:

Sportswoman, Younger women
Vlastnosti

:

komplex bylin, funkčních hub a živin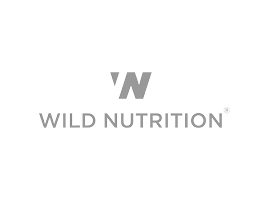 The British brand grew out of a deep respect for nature and human health. Led by their founder, award-winning nutritionist and author Henrietta Norton, they help change people's lives through nutrition and dietary supplements of outstanding quality. They make products with a clear intention, based on science and using natural ingredients of exceptional quality. Currently, they help people in more than 50 countries to live fuller lives in harmony. They are also fully committed to helping the environment. That's why Wild Nutrition became a member of B Corp, an organization that brings together people who use business as a force for doing good. Wild Nutrition does not want to be the best company in the world, but the best company for the world. That's one of the reasons why we like it so much!